Thanks to the support of Apache, Php, MySQL and Asp, and Access, MSSql, .NET for the Windows version, the product allows to realize websites based on advanced applications. From programs interacting with databases to content management as WordPress, Joomla, Drupal and similar, also including e-commerce applications as Prestashop or OSCommerce.
Shared Hosting plan can be upgraded without a platform or IP change. The upgrade can be requested via ticket or email.
Show details
Main features
Linux
Windows
Traffic allowed
1 TByte/month
1 TByte/month
Backup
Weekly
Weekly
SSL support

?

Requires the purchase of an SSL certificate.

FTP access, additional FTP
authenticated SMTP, POP3, IMAP
AntiVirus, Antispam
Statistics
Webmail
PHP 5.x/PHP 7
PERL
ASP, Framework .NET
Server MySQL 5.7
PhpMyAdmin access
Server MSSQL

?

You can upgrade your service plan opening a trouble ticket or contacting our customer support at the email address info@seeweb.com or calling the number +39.0775880041

Guaranteed uptime (with penalty)
Help Desk
Billing
Yearly
Yearly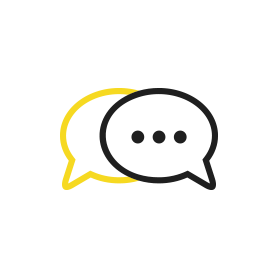 In the Seeweb provider packages, you will be provided with an access to the Plesk control panel, from which you can administer your collaborators permissions and make them able to manage projects and email accounts. Thanks to the configuration of up to 5 domains, it will be possible to decide independently which of your employees will be able to access each of them and at which level.

The integration of shared hosting solutions with Plesk is the standard for most webmasters and web agencies. When managing your shared hosting, this control panel allows you to have everything at your fingertips. A simple and intuitive interface, always updated on the news and needs of those who use Wordpress or other CMS.

Ideal for integrating all shared hosting platforms, Plesk is in fact particularly useful for the companies and the professionals who use this CMS. Thanks to add-on like Wordpress Toolkit, it offers various options that speed up and optimize the performance of your website on shared hosting.

Plesk Panel is considered the best hosting automation control panel for web professionals also thanks to the intuitiveness with which you will be able to use FTP, backup and database services.

As a Plesk Partner, in Seeweb we integrate it by default on shared hosting services and we can offer it in association with any cloud or dedicated server.

The domain fee is not included in the Shared Hosting plan.
During the procedure of the product purchase, on this very page, we will ask you to indicate the domain name: this is because of the necessity of giving your hosting product a main "name".

The real registration or transfer of the domain or domains (we remind you that Shared Hosting can host up to 5 web projects) can be made accessing your customer area in https://aop.seeweb.it.

For the transfer from another maintainer to Seeweb, the change will be handled with no stops for your activities and following your preferences.

If you need your domains to be maintained by another provider, you can open a trouble ticket to request them to be pointed to your new Shared Hosting.