| Ransomware Scanner | Price |
| --- | --- |
| Business asset analysis and report production | 63.50 € |
Protect your business with our anti-ransomware scanner to prevent economic losses and downtime caused by hacker attacks.
What is Ransomware?
Ransomware is one of the most dangerous malwares threatening the digital security of companies, and it is predicted that by 2031 the costs due to this cyber-attack may exceed 265 billion dollars. Therefore, it is essential to adopt preventive measures to protect your business.
It is a software designed to encrypt data, such as those on a server or on a website.
The hacker installs malware on your system to lock files, requesting a payment, usually in cryptocurrency. Subsequently, they will communicate the key to decrypt the data and return them to their original form.
In the event that the compensation requested by the attacker is not paid, the data would no longer be accessible and would be lost or, worse still, disclosed on the Internet.
This type of cyber-attack can have consequences on companies. The data shows that more than one incident out of four aims to extort money from the victims. Among other impacts: data theft (19%), credential collection (11%), data loss (11%) and brand reputation (9%).
The viruses of this type that have caused the most damage have been CryptoLocker and Wannacry.
How does the online Ransomware Scan work?
Analysis request: open a ticket in your assistance area, indicating the server or the site you wish to protect.
Professional analysis: our specialists will perform a vulnerability assessment to identify possible intrusion vectors.
Detailed report: you will receive a complete report highlighting any vulnerabilities and recommendations on how to improve the security of your system.
Continuous support: whether you are not vulnerable or need further assistance, our team is here to support you at every stage.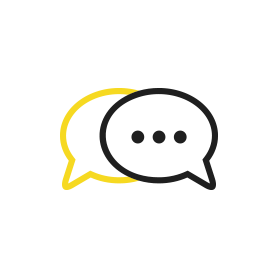 Ransomware is a type of malware (malicious software) designed to encrypt files or block access to a computer or more generally to an IT system, then asking for a "ransom" in exchange for the key or information needed to restore access to the data. In other words, cyber criminals use Ransomware to hijack the victim's files and demand a money payment for returning access.