For SAP HANA multi-model databases, whose peculiarity is to store data in its own memory and not on disk, Seeweb has created a virtual private cloud architecture in order to facilitate the already fast in-memory data processing offered by the SAP model.
You can combine Suse Enterprise Linux and Windows Server Standard Edition licenses to the product
License

?

Licenses that can be purchased per every server or group of servers of the VPC infrastructure

Monthly cost
Suse Enterprise Linux per SAP
158,00 €
License Windows Server Standard Edition
58,50 €
Virtual Private Cloud for SAP HANA, what it is and why it is useful
Processing multiple and voluminous data types as typical of SAP-based projects is possible if the underlying cloud infrastructure is powerful and able to meet the performance requirements of HANA environments.
The Seeweb solution for these needs results in a complete configuration of all the elements useful to make the SAP architecture safe and robust, with shared storage between the two physical machines that compose it, starting from 1TB, and RAM instances starting from 256 GB.
The hardware, which is based on All-Flash Storage with latency below microsecond, is certified for SAP and, thanks to the partnership with VMware, Virtual Private Cloud for SAP HANA allows you to develop ERP for the management of business processes using a specially certified virtualization model.
Virtual Private Cloud to increase the performances and security of your HANA environments
With our Virtual Private Cloud for SAP HANA, you get a completely redundant infrastructure, protected by our Cloud Appliance VPN, and composed of a minimum of 2 hosts, with shared storage and based on the Linux Enterprise for SAP Applications or RedHat Operating System. The levels of technical support can be chosen between Global and Proactive: only the best, to ensure that Seeweb's performance monitoring and management are at their best, relieving SAP partners of the management and control needs of the underlying cloud environment.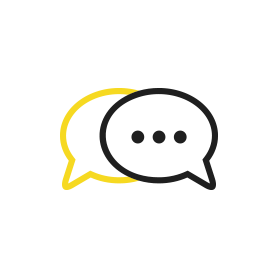 In order to combine the extraordinary computing power with the advantages of an extremely secure architecture, Virtual Private Cloud for SAP HANA includes an OPNsense-based VPN appliance in its default configuration. As an alternative to the OPNsense VPN, you can choose the Fortinet FortiGate solution, with different sizing in terms of resources. Like all Seeweb services, this one is also fully protected by a proactive anti-DoS system that keeps your ERPs away from the risks of volumetric attacks. Furthermore, with the advice of our experts, you can further strengthen the VPC cybersecurity for SAP HANA by integrating the infrastructure with WAF or other protection systems.

The data protection of Seeweb IaaS infrastructure certified for SAP environments is possible thanks to an extremely flexible, scalable, and secure solution: Cloud Data Protection. Indeed, thanks to the partnership with Veeam, we have built a backup model that makes the daily copy of the images of the VMs present on the system. Cloud Data Protection always performs "off-site" backups and ensures maximum peace of mind on the infrastructure level, to be combined with your ERP security strategy.