Dedicated Server: Foundation Server
Do you need a dedicated server for your business critical services and applications that will ensure speed, performance and cost optimization? If you are looking for a dedicated server solution completely dedicated to your company, with Seeweb Foundation Servers you will have only your own resources, within protected Data Centers that are always monitored both in terms of logical and physical security.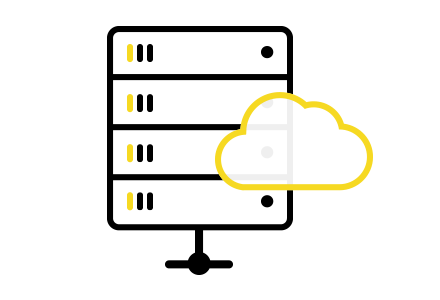 Foundation Server Smart
Dedicated server with complete web control, Intel E3 series cpu and redundant storage. Base configuration with 4 cores and 32 GB RAM. SATA or SSD disks, 1 Gbps of guaranteed bandwidth.
Configure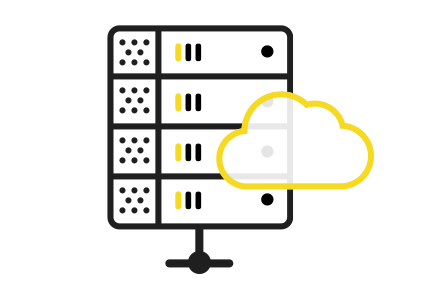 Foundation Server Pro
Dedicated server with double Intel Silver cpu from 64 GB to 1 TB RAM, high performance Enterprise SAN, 10 Gbps of guaranteed bandwidth. Sharing of the storage for high-availability virtualized infrastructures.
Configure
There are a lot of reasons for choosing a Dedicated Server Hosting. Here are some of them:
if your company is growing and the traffic increase is considerable;
if the security of your website is a crucial aspect of your business;
if you have to deal with activities that require high loading speed.
In general, with a dedicated server you won't have to share your space with other companies or take care of high-cost and complex in house solutions.
Seeweb's Dedicated Servers: 100% security for your web projects
Seeweb ensures its customers 100% efficiency, speed and protection for their dedicated environments. Our experts, engineers and programmers will take care of the hardware maintenance and will constantly monitor all the security aspects, offering the proactive protection of our anti-DoS systems.
You can take advantage of our dedicated servers proposals, Foundation Server Smart or Foundation Server Pro, for any type of digital project. Let's see some differences between these Dedicated Servers and understand the best suited to your online business.
Personalize your Dedicated Server
With Seeweb Dedicated Server services there is a great possibility of customization. The two choices offered, in fact, are flexible in use and costs. If a customized in-house infrastructure would be extremely expensive, with these services you can flexibly manage your projects and your private cloud architectures.
For example, you can configure multiple Dedicated Servers in a mini-cluster, apply refined Data protection interventions, and even choose the Data Center where to place your Dedicated Server.
Our server farms are located in Milan, Sesto San Giovanni and Frosinone and ensure the full physical protection of the servers, with strong policies of access.
A support model always available for your Dedicated Hosting
If you have chosen to host your website, database or project on a Dedicated Server entrusting everything to Seeweb, you will have our experts and sysadmins always at your disposal.
From the choice of your Dedicated Hosting service to the creation and installation of your Site, up to the maintenance of the Servers, everything is professionally managed by Seeweb experts. This allows you to save on your Company's IT department and let internal staff take care of their real core business, saving time and money.
If you still have doubts, do not hesitate to contact our specialists: we are ready to share with our customers, not only the physical and virtual spaces, but also our expertise in the digital field. Let yourself be guided by those who work in the Cloud sector at high levels and listen to our advice for precise, efficient and secure Dedicated Hosting in every feature.