Foundation Server Smart
A dedicated server which gives you guaranteed resources and full root access, allowing you to gain maximum control over it by making the configurations and software installation of your choice. With its E3 Intel CPU and its redundant local disks, Foundation Server Smart minimum configuration offers 4 cores and 32 GB RAM. Possibility of SATA or SSD disks, 1 Gbps of guaranteed bandwidth, Virtual Media complete administration for remote installations.
Configure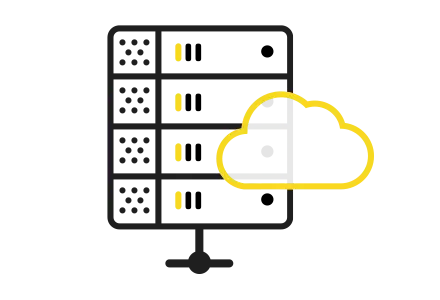 Foundation Server Pro
A reliable, secure and efficient dedicated server, designed to perform. Foundation Server Pro is perfect for any use and for building Private Cloud environments, creating the virtual machines you need with high amounts of RAM (64GB, 128GB, 256GB, 512GB or 1TB RAM). Double Intel-Silver processors, scale out high performing SAN Enterprise storage, 10 Gbps of guaranteed bandwidth. It allows to share the storage among multiple nodes for high performing virtualized infrastructures.
Configure
Notes on services
Seeweb Foundation Servers can be interconnected on a VLAN (L2) level with Cloud Server, Colocation and geographical circuits, also in different datacenters